Calgary, AB: GNO-SYS is thrilled to announce it will be working with 4th Resource Corp as they undertake geological exploration with the objective of identifying and developing geothermal energy resources in Ethiopia. With experience mapping and working on projects in over 20 countries across the globe, GNO-SYS is excited to work with the 4th Resource team on this project and support them in their efforts to further enable the development of geothermal resources. 
The GNO-SYS team will develop key technology to support 4th Resource in mapping the geology and selecting high potential targets and possible drilling sites. Utilizing remote sensing datasets, the project will analyze various geospatial datasets allowing us to extract features of interest to better and evaluate options for extraction and classification of key geology. In this, GNO-SYS will be able to refine the search area as well as provide recommendations for geological extraction.
"GNO-SYS is excited to be working with 4th Resource on this project as they work towards cleaner energy globally," said Jonathan Neufeld, Partner at GNO-SYS. "Our teams' deep expertise in software development will support the project through providing reliable and actionable spatial data, ultimately supporting in better informed decision making."
"4th Resource brings state-of-art technology to reduce risk of our projects. We are excited to work with GNO-SYS to unlock the subtle information out of our data through data driven, machine learning workflows in order to maximize our chances of success," says Phil Harms, President of 4th Resource. 
This project comes at a time when geospatial mapping and machine learning technologies are of increased relevance. The evolution of this project will contribute to the growth of energy security, and as 4th Resource steps towards becoming an independent energy developer with a limited environmental footprint, GNO-SYS is proud to take part in the further development of accessible energy for all.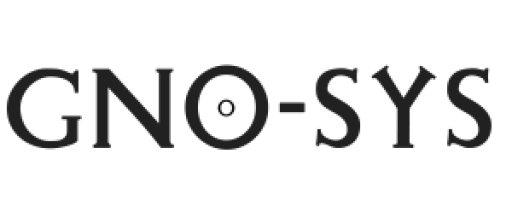 About GNO-SYS: GNO-SYS is a specialized geomatics engineering consulting firm based in Calgary, Alberta. Founded in 2019, the firm provides a variety of services with a focus on geomatics technology. Working with clients to design, build, operate, and manage complex geospatial technology, GNO-SYS delivers clients unique capabilities in optimizing and scaling their projects and companies. Having executed projects in over 20 countries, across multiple continents the GNO-SYS team brings decades of experience and highly developed expertise to each project. From earth observation, to data processing, and everything in between, GNO-SYS delivers customized solutions for each individual client, and the client always owns the IP.  
About 4th Resource: 4th Resource is a geothermal energy developer focused on economically viable energy projects to lift up the economy it surrounds in a safe and environmentally responsible manner. Borrowing technology and development strategies from the oil and gas industry, we will drive the cost and risk profiles of geothermal development projects down. We will develop power projects with an eye for colocated, complimentary revenue source opportunities such as combined heat and power, co-produced energy and commodities and underground disposal.